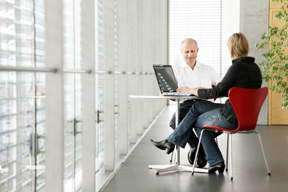 On-Line Advertising, LLC (OLA) located in Southeastern Kentucky, is a locally owned and operated business providing custom website design, hosting, maintenance and advertising design solutions (view portfolio). We provide competitive priced hosting (view services), high ranking search engine registration, and online advertising on the 11 local city guides listed below or on our free classifieds page with thousands of local area users.

Web sites are great to sell products and services, provide store hours and contact information, or just provide general information. But even the best designed web site is ineffective if no one can find it. We continuously strive to get our sites placed on page one with major search engines like Google.


OLA hosts and maintains local city guides that list thousands of area businesses for the following cities in Kentucky. Our guides work similar to the Yellow Pages of a phone book but have more advertising flexibility with affordable pricing, and better visibility since most people are online these days. We strive to make our city guides the best and easiest to find for local users as well as users worldwide.

The OLA team is committed to providing the best service available for your online advertising needs. We offer hassle free website maintenance and prompt service. If you have any comments, suggestions, inquiries, or would like to participate in the city guides, call us at (606) 598-0123 or email us at contact@on-line-advertising.com.